On this feast day, the celebration of the Queenship of Mary, and for two more daysthe relics of SS. Therese, the Little Flower and her parents are on loan to Whitefriars Street Carmelite Church.
These saints provide very powerful friends and guides for our troubled times. St. Therese herself is the patron of my personal journey through Europe. And, her saintly parents give us a great example of love and fortitude in suffering. As a cancer survivor, I am particularly drawn to Bl. Zelie Martin, who died so young of breast cancer.
I prayed for all my readers, my twitter friends, (and enemies), my e-mail buddies, my supertradson, priests, seminarians and would-be sems.
In the small exhibition in the community center and at the side of the church, one of the most striking items is a Benedictine cope embroidered by Sister Celine, St. Therese's sister.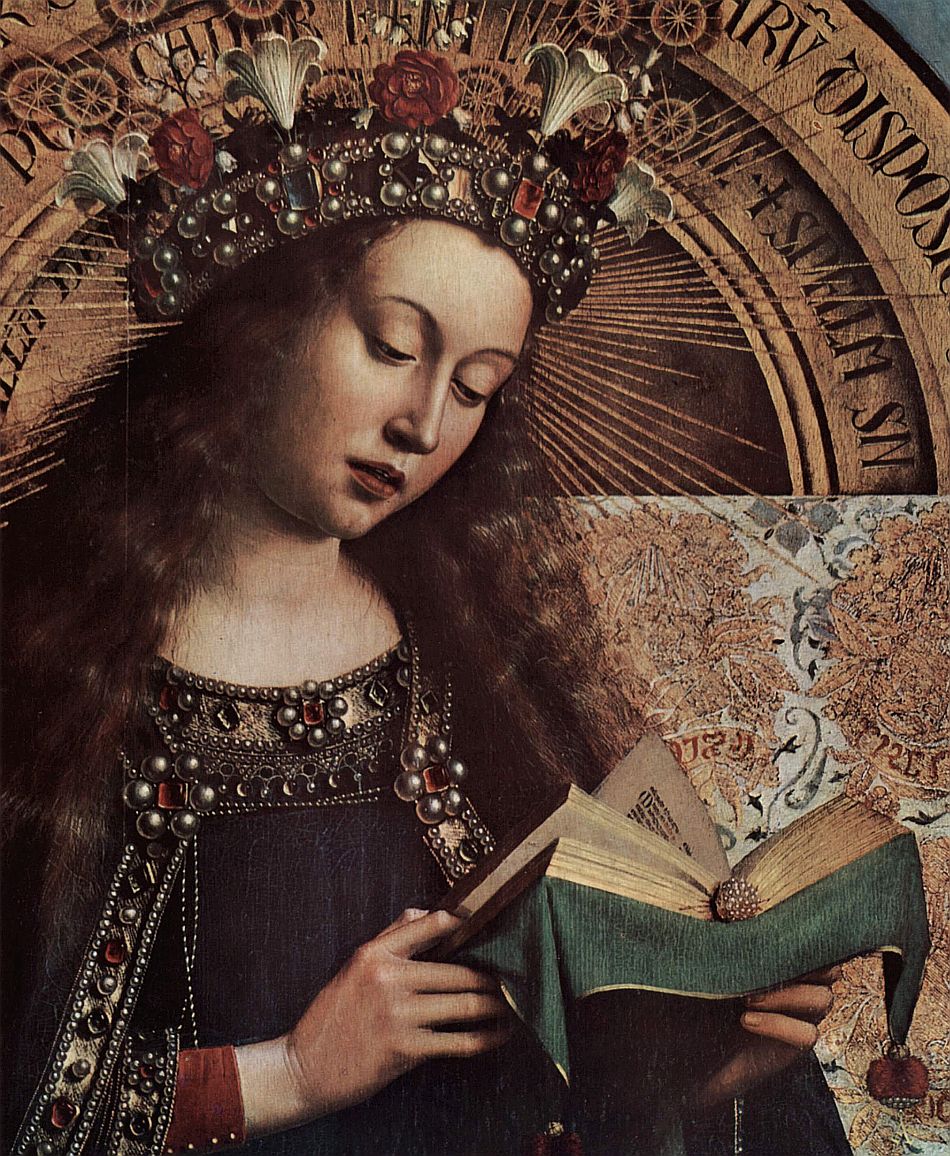 Remember that Mary was of the House of David herself and married into the House of David, hence a royal house, although depleted. Hail, Queen of Heaven and Queen of our hearts. Bless us this day, Dear Queen.
26

And in the sixth month, the angel Gabriel was sent from God into a city of Galilee, called Nazareth,
27

To a virgin espoused to a man whose name was Joseph, of the house of David; and the virgin's name was Mary.
28

And the angel being come in, said unto her: Hail, full of grace, the Lord is with thee: blessed art thou among women.
29

Who having heard, was troubled at his saying, and thought with herself what manner of salutation this should be.
30

And the angel said to her: Fear not, Mary, for thou hast found grace with God.
31

Behold thou shalt conceive in thy womb, and shalt bring forth a son; and thou shalt call his name Jesus.
32

He shall be great, and shall be called the Son of the most High; and the Lord God shall give unto him the throne of David his father; and he shall reign in the house of Jacob for ever.
33

And of his kingdom there shall be no end.
34

And Mary said to the angel: How shall this be done, because I know not man?
35

And the angel answering, said to her: The Holy Ghost shall come upon thee, and the power of the most High shall overshadow thee. And therefore also the Holy which shall be born of thee shall be called the Son of God.
36

And behold thy cousin Elizabeth, she also hath conceived a son in her old age; and this is the sixth month with her that is called barren:
37

Because no word shall be impossible with God.
38

And Mary said: Behold the handmaid of the Lord; be it done to me according to thy word. And the angel departed from her